Open Innovation Challenge
The term open innovation means a situation where an organization doesn't just rely on their own internal knowledge, sources and resources for innovation but also uses multiple external sources to drive innovation.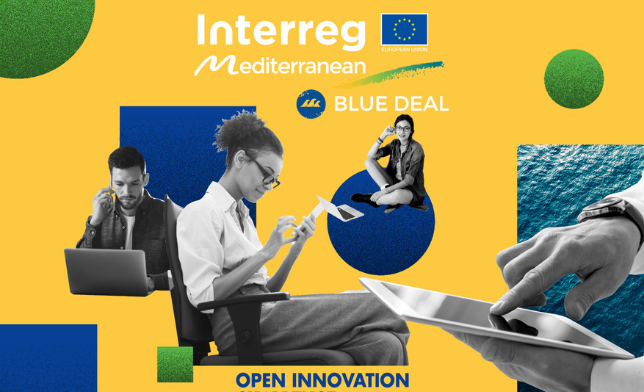 What's BLUE DEAL Open Innovation?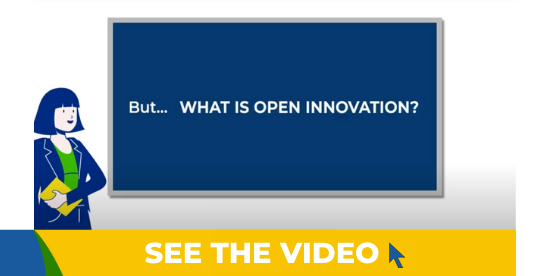 In a context of open innovation, the most established companies or entities (Ports, Hotels…) will interact with the entrepreneurial ecosystem and the researchers and advance their challenges.
The Open Innovation Strategy from the Blue Deal Project will promote the efficient matching of demand and supply of innovation and knowledge-based services in the Blue Energy sector
Blue Deal OI Challenge offers the opportunity for the bright minded companies, start-ups, Smes or research centers, to propose the best-in-class products and solutions within the Blue Energy sector.
The challengers will share their concerns and problems and the solvers called will propose the solutions.
A preliminary jury will then select the most advanced and innovative candidates to attend the final event in Valencia. In the final event, these finalists will present their innovative products or solutions to the executive level jury who will then select the winners.​
WHAT WILL THE CHALLENGES BE LIKE
All the challenges will be related to Blue Energy
They can be related to other sectors as logistics, tourism, fishing, recreational uses, or environment.
Some trending topics in blue energy will be taken into account: Marine Port Technologies and Initiatives, Marine Renewable Energies, Technologies in Renewable Energies, Blue energy impact on society, Innovative projects of clean technologies in the marine environment (wave, wind, heat, biomass, salinity) etc.
SENDERS & CHALLENGERS: ADVANTAGES AND COMMITMENTS
ADVANTAGES
Possibility of making concrete progress in technological challenges.
Experience a structured line of work in Open Innovation with the help of institutional facilitators.
Link to a strategic and pioneering program.
Positioning in the innovation and entrepreneurship ecosystem.
Visibility and media recognition.
Hundreds of impacts on national and regional communication advantages.
COMMITMENTS
Formalization of cooperation.
Support in the dissemination of the initiative.
Identification of the technological challenges to spread.
Evaluation of business projects and selection of winners.
Attendance at the event for the selection of the winning project.
Commitment to follow-up actions with the winning project through the formula that it considers most appropriate (meetings, potential joint projects, etc.).